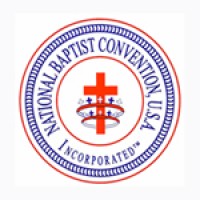 Home Mission Board Donates $2,000 to help Laymen & Congress build Habitat home in St. Louis.
By Rev. Charles Mock, Executive Secretary of the Home Mission Board | May 25, 2012
The Home Mission Board of the National Baptist Convention, USA, Inc. under the leadership of Chairman Gilbert Pickett and Executive Secretary, Charles Mock, made a $2,000.00 dollar contribution in support of the Habitat for Humanity Housing Project. A house is being built in St. Louis, Missouri as a collaborative effort on the part of the Host Committee for the 107th Congress of Christian Education, Habitat For Humanity of St. Louis, and the National Congress of Christian Education.
NBC officers, pastors, churches, laymen, other auxiliaries, and members-at-large, these are your contributions to the Home Mission Board at work again in the U.S. As you do for us we are able to do for others in Solidarity with the Savior!
God bless you and thanks Laymen and Congress for your leadership in this area.
Back