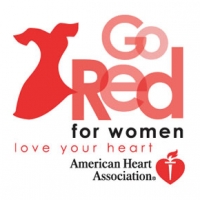 February 14 is Wear Red Sunday!
February 7, 2016
Have Faith in Heart
NBC, USA, Inc. Wear Red Sunday: February 14, 2016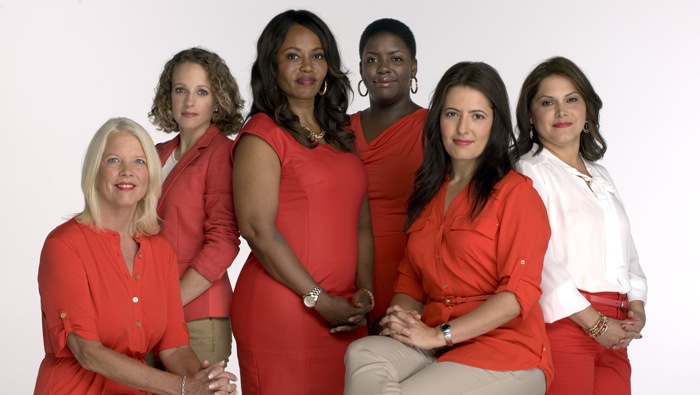 We invite you and your faith community to conduct Go Red For Women educational activities in
February or any other month of your choice.
We're providing targeted materials to help you encourage female members — and those who love them — in your faith community to:
Register for Go Red For Women movement.
Choose to be a BetterU. Sign up for the Go Red BetterU, our free 12-week online program that provides guidance to transform your overall health through small simple choices.
Adopt a healthier lifestyle by becoming a BetterU.
Make it their mission to fight heart disease in women!
Thank you for making a difference in your faith community. We can help save lives — perhaps even the life of a member of your community — by educating women about their risk of heart disease.
Why Go Red? Heart disease and stroke cause 1 in 3 deaths among women each year, killing approximately one woman every 80 seconds. Fortunately, we can change that because 80 percent of cardiac and stroke events may be prevented with education and action. That's why this year we are asking that you wear red on National Wear Red Day® and Donate to Go Red For Woman. By doing so you help support educational programs to increase women's awareness and critical research to discover scientific knowledge about cardiovascular health.
And don't forget to make your heart health a priority. Schedule your Well-Woman Visit, a prevention check-up to review a woman's overall health so her doctor can measure blood pressure, check cholesterol and look for signs of heart disease, stroke and other illnesses. Then encourage others through your social channels to do the same using the hashtags, #GoRedWearRed and #WellWomenVisit.
Back