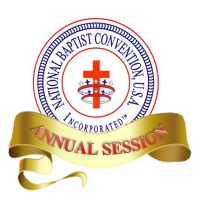 Faith-Based Development Information Session at Annual Session
By Dr. Larry B. West | August 15, 2014
Grace be unto you and peace from God our Father and the Lord Jesus Christ.

I trust you have had and are continuing to have a very fruitful and productive summer. As we look to our Annual Session in September, our Faith Based Development Initiative (FBDI) will provide an Information Instruction Session on Thursday, September 4, 2014 from 2 pm- 5 pm at the New Orleans Convention Center.

We invite you and all of your State Convention's FBDI staff to attend and receive some very pertinent information from our National Directors. The session promises to wet your appetite to do "Greater and More Wonderful Works" in the State and locale where you serve.

We look forward to seeing you there.


--
L. B. West, D.R.S.
Senior Pastor
Mount Airy Baptist Church
1100 North Capitol St., N.W.
Washington, D.C. 20002
202-842-3432
Chairman, Board of Directors
National Baptist Convention USA, Inc.


Back