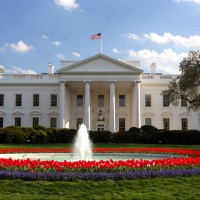 Eastern Union MBA Laymen Auxiliary Plan Trip to D.C. to Commemorate President Obama's Final Days in Office
February 19, 2016
In 2008 the Eastern Union Missionary Baptist Association, Laymen Auxiliary took two busloads of people to Washington DC to witness the historic event of the inauguration of the first African American President of the United States of America, President Barack Obama.

To celebrate the final days of this historical presidency, the EUMBA Laymen Auxiliary will be taking a small group to visit the White House in April, 2016 as President Obama prepares to end his Presidential tenure.

Those who are interested in joining us on this journey, please respond to this invitation as soon as possible! The tentative dates for this trip are: April 7-8 or 14-15, 2016 However, a visit to the White House involves a high security clearance and the following information is needed before a date can be confirmed: I will be submitting the names I have already have to lock in a date. Please get your information in ASAP!
Back