Drs. George Waddles and Michael Minor Attend White House Roundtable on Sickle Cell
By Acacia Bamberg Salatti | August 10, 2011
White House and HHS Host Sickle Cell Disease Roundtable
An estimated 72,000 Americans live with Sickle Cell Disease (SCD) in the United States and approximately two million Americans carry the Sickle Cell Trait (SCT).

Braving the heat wave gripping much of the country, nearly 100 faith and community leaders visited the White House recently for a roundtable discussion to raise awareness and educate communities about sickle cell disease...
Joshua DuBois, Director of the White House Office of Faith-Based and Neighborhood Partnerships also attended the discussion, stressing the importance of faith and community leaders partnering to solve important health issues like sickle cell disease. "Faith and community leaders are integral to promoting the public health of their communities," said DuBois. "We look forward to working with faith and community leaders to deliver this important message of health and wellness to their communities."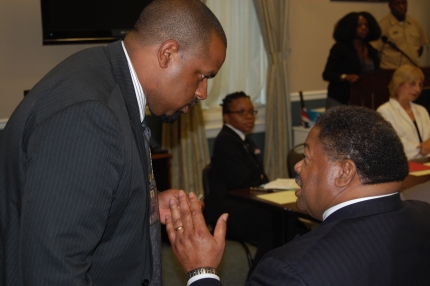 To emphasize the importance of these connections, the Sickle Cell Disease Association of America (SCDAA) announced a national partnership with the National Baptist Congress of Christian Education to mobilize congregations and other faith-based organizations around the issue sickle cell disease education and awareness. This project and partnership will provide the faith community with the tools and information needed to dispel the stigma associated with Sickle Cell Disease and to counter the misperceptions about individuals with this disease.
Dr. George Waddles, President of the National Baptist Congress of Christian Education noted that the role of the church is "not just worship" but also a place for health and wellness in the community. He added that this partnership will inform other public health outreach initiatives within their denomination. The National Baptist Congress of Christian Education is the education division of the National Baptist Convention, U.S.A., Inc...
Back