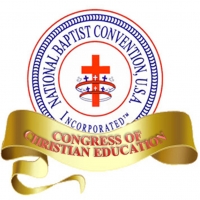 Dean's Message to the Delegates of the 111th Annual Session of the Congress of Christian Education
By Elliott Cuff, Dean, National Baptist Congress of Christian Education | June 19, 2016
Message to the Delegates Attending the 111th Annual Session

Let me welcome the delegates, students, learners, instructors, preachers, pastors, Christian educators, and friends to our 111th Annual Session of the National Baptist Congress of Christian Education. I am thankful to God for every blessing and burden that has been given to me as the dean of our great Congress; and it is a joy to serve with a committed and excellent faculty, to serve our hardworking Congress president, Dr. James H. Cokley, and to envision and help implement the holistic vision regarding Christian education of our beloved National Convention
president, Dr. Jerry Young.

While the challenges in preparing for this year's Session have been daunting (to say the least), our confidence in the power and spirit of our Lord Jesus Christ has enabled us to provide outstanding opportunities for the comprehensive empowerment and growth of Christian disciples in every aspect of delivery and execution of ministry for today's
church in every corner of our Convention family. This week in Tampa, we will experience incredible inspiration, insightful innovation, and invoking indication of how to build the local National Baptist church, enabling it to serve this generation and the next more effectively. There are classes and instruction set for every age group covering a wide range of subject matters for the pastor, church, Sunday school, and association; for example, from theology to technology, from health care to pastoral care—these will provide delegates with new skills, tools, resources, and experiences to take back to their respective churches.

We have come to Tampa to empty ourselves in order that our Lord may fill us anew with His power, presence, and preeminence. Many today are no longer talking and preaching about the blood that Jesus Christ shed at Calvary, and this week we will tell Tampa and the world this: His blood shall never lose its power! I am praying that the power of the Holy Spirit will guide us to the point where we can glorify the name of our Lord at the beginning and end of each day while we are in Tampa. Praise God!

Always Envisioning the Future Exceptionally,

Elliott Cuff, Dean
National Baptist Congress of Christian Education
National Baptist Convention, USA, Inc.
Back