Courtesy Cars Available in Tampa
By Tampa Host Committee - Central Florida Fellowship | June 15, 2016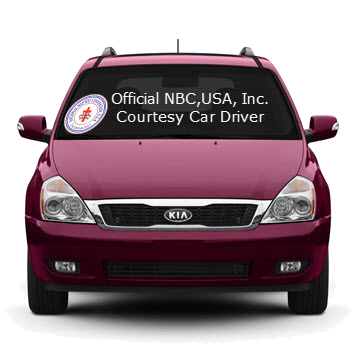 Courtesy cars will be available in Tampa to help our delegates move around the Congress Annual Session venues and to/from the airport. Here are the FAQs:

Will cars be available to/from the airport? YES!
Will there be NBC tables/greeters set up at the airport? Where? YES - CHECK BAGGAGE CLAIM AREA
Will there be transportation to/from the hotels and Convention Center in Tampa? YES, BETWEEN THE HOTELS IN THE NBC HOUSING BLOCK AND CONVENTION CENTER.
Back