Congress Annual Session 3rd Annual Parade of States - "It's On!"
December 3, 2012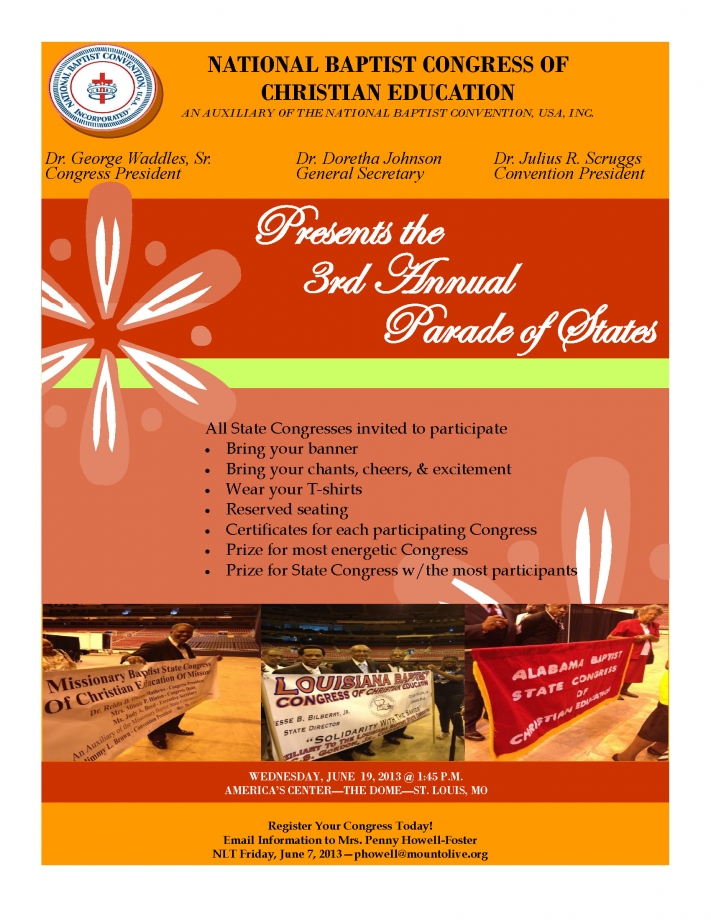 WEDNESDAY, JUNE 19, 2013 @ 1:45 P.M.
AMERICA'S CENTER—THE DOME
ST. LOUIS, MO

All State Congresses invited to participate
Bring your banner
Bring your chants, cheers, & excitement
Wear your T-shirts
Reserved seating
Certificates for each participating Congress
Prize for most energetic Congress
Prize for State Congress w/the most participants
Register Your State Congress Today! Deadline is Friday, June 7, 2013.
Email Information to Mrs. Penny Howell-Foster: phowell@mountolive.org

[click image to download flier]
Back
Congress Parade of States - Join in the Fun!