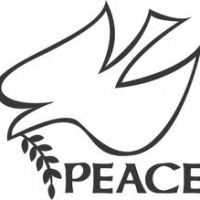 Community Peace Rally Post George Zimmerman Verdict
By Dr. Marcus D. Davidson | July 14, 2013
COMMUNITY PEACE RALLY
Local Pastor and Broward Elected Officials Call for Peace in the Community
Post George Zimmerman Verdict
Tuesday, July 16, 2013
Dr. Marcus D. Davidson, Senior Pastor of New Mount Olive Baptist Church and local elected officials, and law enforcement leadership will host a Community Peace Rally on Tuesday, July 16, 2013 in the Main Sanctuary of New Mount Olive Baptist Church, located at 400 NW 9th Ave, Fort Lauderdale FL at 7:00 PM.
Dr. Davidson's states;
"This rally is not for the sake of bashing George Zimmerman or any vigilante justice. This rally is for the sake of understanding regardless the verdict; we must ensure that peace prevails among our people and our community. This is not just a Peace Rally for Florida; this is a call for peace nationally."
Dr. Davidson is encouraging the community our youth and parents of youth to participate.
WHO: Dr. Marcus D. Davidson, Senior Pastor - New Mount Olive Baptist Church, Dr. Rosalind Osgood, Board Member – Broward County School Board, District 5, Sheriff Scott Israel - Broward County Sheriff, Senator Christopher Smith, - District 31, Commissioner Bobby DuBose - City of Fort Lauderdale, District 3, Commissioner Levoyd Williams - City of Lauderdale Lakes, Commissioner Margaret Bates - City of Lauderhill and more…
WHEN: Tuesday, July 16, 2013
TIME: 7:00 PM
5:00 PM Media Call – B- Roll/Interview Opts w/ special guest to be announced
WHERE: New Mount Olive Baptist Church (Main Sanctuary)
400 NW 9th Ave
Fort Lauderdale, FL 33311
(954) 463-5126
Back