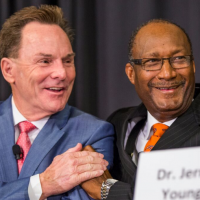 Baptist Leaders Unite to 'See Racism End in Our Generation'
By BY MICHAEL GRYBOSKI , CHRISTIAN POST REPORTER | November 7, 2015
November 7, 2015

Leaders of the nation's two largest Baptist denominations gathered in Mississippi for a summit centered on racial unity and reconciliation.

Sponsored by Mission Mississippi, the Wednesday event featured Southern Baptist Convention President Ronnie Floyd and National Baptist Convention, USA President Jerry Young.

NBC, USA is a historically African-American denomination and the SBC was originally founded by pro-slavery whites.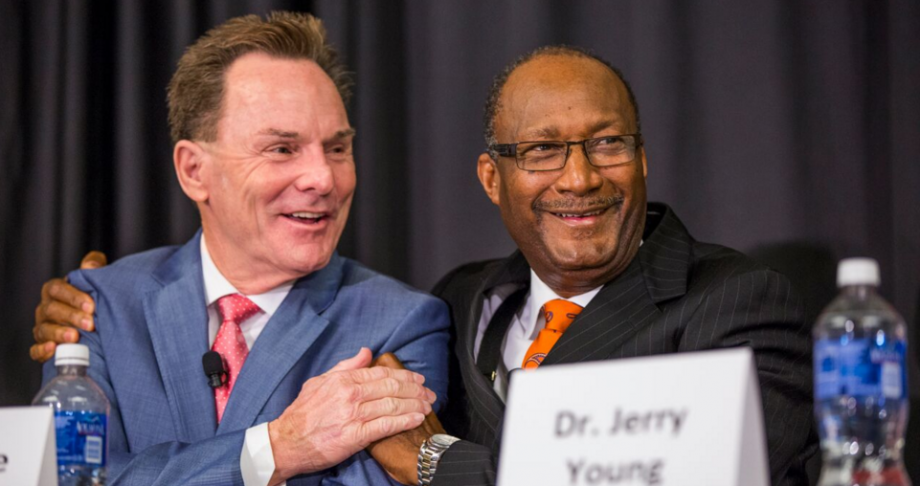 Ronnie Floyd (L), president of the Southern Baptist Convention, and Jerry Young (R), president of the National Baptist Convention, USA, at a summit on racial unity in Jackson, Mississippi, on 11/4/2015. Approximately 400 people attended the historic gathering.
Regarding his experiences at the summit, Floyd told CP there were "solemn and painful moments, but also hopeful and joyful moments..."
Read More
Other coverageof the summit
:
On Baptist Press: Racism Satan's tool, Floyd tells Baptists
Back