50th Anniversary of March on Washington - What's your story?
By Reverend Morris Tipton, Director of Media Relations, NBC, USA, Inc. | August 23, 2013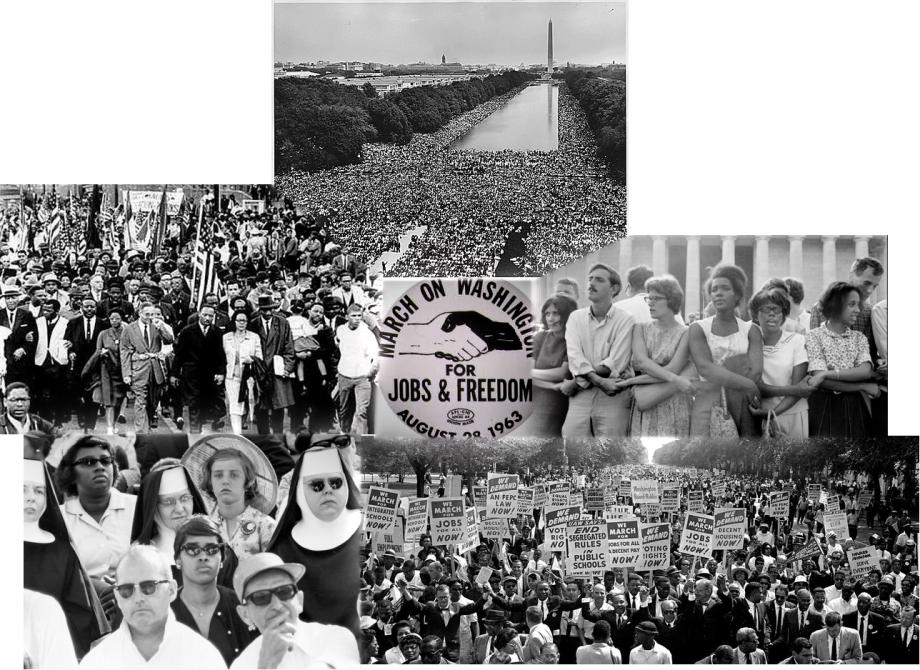 Religion News Service is interested in speaking with clergy and grass-roots church members who may have traveled to the March on Washington 50 years ago. If you would like to be interviewed, please contact:
Rev. Morris (Marty) Tipton
Director of Media Relations, National Baptist Convention, USA, Inc.
Email: mtipton@nationalbaptist.com
---
View the Original Information Packet for Marchers from 1963
Click here
to view the original information packet from 1963 for participants in the March
---
Visit the Official Website for Anniversary of the March
Visit the official March on Washington 50th Anniversary website at:
http://officialmlkdream50.com/
---
D.C. Readies for 50th Anniversary of the March on Washington
WI Web Staff | 7/17/2013, noon
A national coalition will commemorate the 50th anniversary of the March on Washington next month with a five-day celebration that event organizers say has been galvanized by the recent Supreme Court ruling on the Voting Rights Act.
The program, sponsored by the Coalition for Jobs, Justice & Freedom, will include a march on Aug. 24 along the historic 1963 route and a commemoration of Dr. Martin Luther King Jr.'s "I Have a Dream" speech.
"Our coalition hopes to make the 50th anniversary of the March on Washington and my father's famous 'I Have a Dream' speech a meaningful experience which addresses the urgent causes of jobs, justice and freedom," said Bernice A. King, the daughter of the civil rights icon and King Center CEO. "Join with us in celebrating freedom — freedom to participate in government, freedom to prosper in life and freedom to peacefully co-exist."
Read more
Back