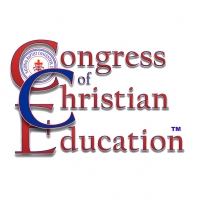 2014 Congress Preacher Line-Up and Message from President Waddles
May 5, 2014
May 5, 2014

Grace and Peace to you from God our Father and the Lord Jesus Christ!

We are tremendously excited about the 109th Annual Session of the National Baptist Congress of Christian Education which will meet in Dallas, TX beginning Sunday, June 15, 2014. We invite you and all the delegates from your congregation to join us as we worship and study together.

It is said that "Everything is bigger in Texas" and we believe that this session will be one of the greatest weeks of Christian Education for National Baptists. Your delegates will be able to learn from some of our nation's most proficient instructors from a curriculum of over 335 courses. Please take note of all of the special lectures, events, and worship services that have been planned for your edification.

We are blessed to start the week on Father's Day, Sunday, June 15, with one of Dallas' most powerful preachers, Dr. Denny Davis. This service will be held at the Sheraton Hotel, 400 N. Olive St., Dallas, TX at 7:00 p.m. in the Lone Star Ballroom B/C.

The musical on Monday, June 16 will feature a dynamic 300 voice choir, recording artists Earnest Pugh and Carolyn Traylor and many others. We will honor Dr. William J. Shaw, former President of the National Baptist Convention, USA, Inc., during the Wednesday afternoon service as a recipient of the "Legendary Preacher" Award. Wednesday night, we will have the President's Educational Banquet at which our banquet speaker will be the Reverend Jesse Jackson, Sr.

Dr. Tellis Chapman and his committee have an exciting schedule of preaching plans for Late Night services that will be held at the Sheraton Hotel, 400 N. Olive Street. Spaces are filling fast, but there is still time to register your church and secure housing at hotels in which classes are being held, through our Housing Department.

Finally, I am sure you are aware that we are preparing for leadership change in the National Baptist Convention. During the week of Congress, we will hear from those candidates who are seeking the office of President of the National Baptist Convention, USA, Inc.

This is going to be an amazing week of study and celebration as we gather in Dallas! We look forward to seeing you there.


In the Bonds of the Spirit,



Dr. George W. Waddles, Sr.

Click Buttons to View:
---

2014 Congress Preacher Line-Up
Back