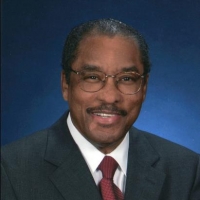 2014 Congress of Christian Education Message from NBC, USA, Inc. President Scruggs
January 22, 2014


Welcome delegates and friends to the 109th Annual Session of the Congress of Christian Education of the National Baptist Convention, USA, Inc.

May God bless us with a fruitful and inspiring experience as we select classes to study in various areas of our Christian Education Program. It is my conviction that Christian education is one of the most important components of the Christian faith. I take this position because it seems to me that it was taught by Jesus. He mandated that the Apostles and Christian laity would "teach them to observe all things whatever I have commanded you…" When you read the book of Acts carefully, you will also note that the Apostles followed Jesus' model and taught the early Christian disciples daily. Acts 2:42 reminds us that they (the new Christian converts) devoted themselves to the apostles teaching…(RSV).

A teaching church usually is a strong church. A non-teaching church often grows weak and weary. I encourage you to be strong and diligent in your teaching of the word of God.


May God bless!

In His Service,

Dr. Julius R. Scruggs
President, National Baptist Convention, USA, Inc.

Back