​Meet the NAACP's subtle music makers - Dr. Ronald Terry
By Emilie Eaton, eeaton@enquirer.com | August 1, 2016
Emilie Eaton, eeaton@enquirer.com 4:58 p.m. EDT July 21, 2016

The secret is in the breathing.

That's how the Rev. Ronald Terry, one of the NAACP's official organists, knows when to play an insert of music during a speech.

The speaker takes a breath, the audience applauds, and there it is, that brief second when Terry has his opportunity. He takes it. He plays a brief melody, a harmony meant to emphasize what the speaker is saying.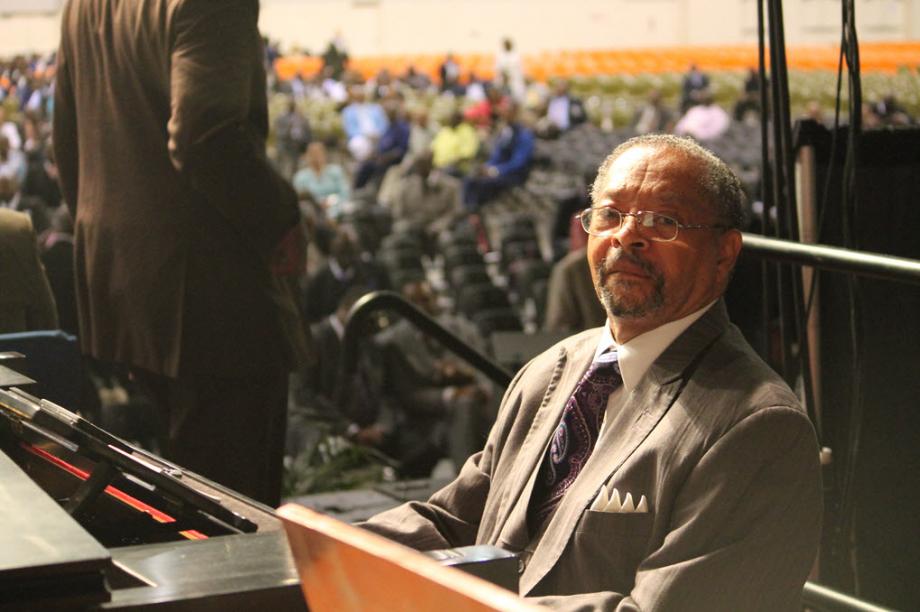 That's not to say he hasn't made a mistake. Terry has been playing the organ since he was 12, but he doesn't have the method down pat. Sometimes he plays a refrain and realizes he missed the moment.
"That's par for the course," the 74-year-old said, with a mischievous grin. "You just keep going."
"Acclamation music," as Terry calls it, is a common feature in African-American churches, when an organist will play brief melodies to affirm what the pastor is saying and uplift the crowd.
Convention-goers and Cincinnati residents heard the music throughout the NAACP Convention this week at the Duke Energy Convention Center, including during presumptive Democratic presidential candidate Hillary Clinton's speech Monday...
Read the full story on cincinnati.com
Back